See CIMZIA In Action
For Ankylosing Spondylitis
Learn how CIMZIA may work for you.
What's possible with CIMZIA? See for yourself below.
Patients taking CIMZIA as part of a clinical trial experienced these results.
Nearly 6 out of 10 people on CIMZIA experienced noticeable symptom relief, including improvements in morning stiffness, tenderness, and inflammatory back pain, after 12 weeks—for some in as fast as 1-2 weeks.*
*57% of CIMZIA patients at 12 weeks vs. 37% of placebo patients; 40% and 49% of CIMZIA patients at 1-2 weeks vs. 16% and 28% of placebo patients, respectively.
Improved Everyday Activities
People taking CIMZIA had significant improvement in as fast as 12 weeks in daily activities such as:
Bending from the waist to pick up items
Gardening
Looking over their shoulder while driving
Results may vary; every person taking CIMZIA is different and responds differently to therapy.

I was having more and more difficulty doing the things I did on a daily basis. Things that I took for granted—for example, just tying shoes—were getting hard to do. I did what I had to do, to do my job, but I was limited. And everybody could see it.
- Don, CIMZIA patientIndividual results may vary.
Ankylosing Spondylitis Treatment With CIMZIA
Symptoms of ankylosing spondylitis (AS) can initially seem like the result of an everyday injury, since lower back pain is fairly common for many people. You may think symptoms aren't serious at first. But it's important to take an active role in finding ankylosing spondylitis treatment that works for you. Early treatment is key to managing ankylosing spondylitis. If your back pain lasts more than 3 months, improves with exercise, and worsens when you're resting, don't wait—ask your rheumatologist if CIMZIA may be right for you.
If insurance coverage is affecting treatment for your ankylosing spondylitis, learn how CIMplicity® services may be able to help.✝
†The CIMplicity program is provided as a service of UCB and is intended to support the appropriate use of CIMZIA. The CIMplicity program may be amended or canceled at any time without notice. Some program and eligibility restrictions may apply.
The Logic of a Biologic Like CIMZIA
CIMZIA is a biologic. A biologic is a drug that comes from living sources. As an anti-tumor necrosis factor (TNF) biologic, CIMZIA works to block the extra TNF that leads to inflammatory pain. Learn more about TNF and why an anti-TNF may be the right treatment for AS symptoms.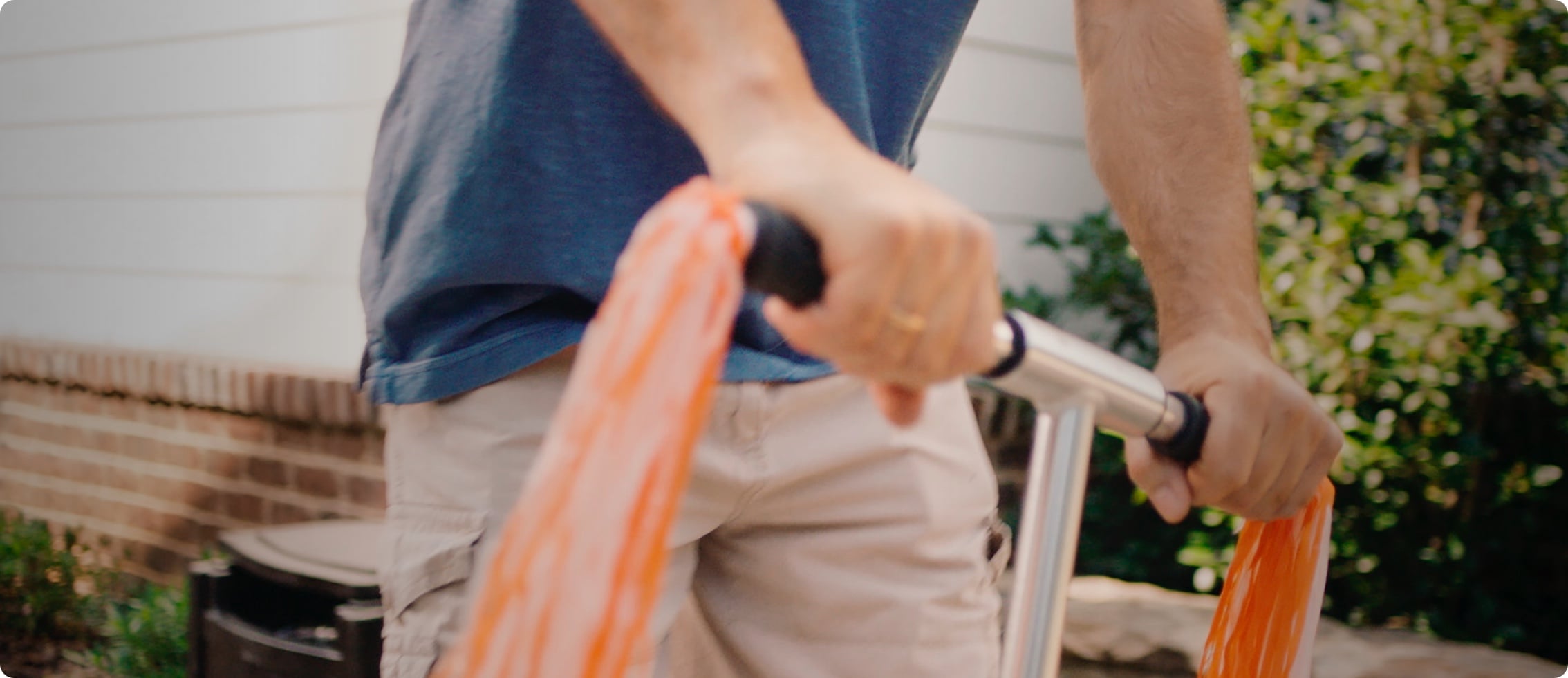 How Often Do You Plan Around Inflammatory Back Pain?
Don't wait until your back pain symptoms become debilitating to talk to your doctor; they could be symptoms of ankylosing spondylitis. Let's take a look at how you're managing your condition and what to consider with your rheumatologist.