CIMplicity® Patient Stories

CIMplicity in Action
With CIMplicity, you are never alone navigating your treatment journey. Hear how real CIMZIA patients received the support they needed to confidently start and stay on their treatment.
CIMplicity was one number that I knew to call. And whoever was going to be on the other end of that number was going to get me to where I needed to be.
- Beth, CIMZIA patient
Individual results may vary.
All-Around Support
Support from CIMplicity Nurse Navigators means having a helping hand with everything from initial injection training support to creating a personalized plan for treatment goals. That's what Beth experienced with her dedicated Nurse Navigator,* who helped ensure Beth felt supported while starting on CIMZIA.
*Nurse Navigators do not provide medical advice and will refer you to your healthcare professional for any treatment-related questions.
Individual results may vary.
BETH
[00:00:16]
My name is Beth and I love having simplicity in my corner. Starting a new treatment can be a lot to process. But a program like CIMplicity can make all the difference.
[00:00:30]
With the CIMplicity savings program, I was able to afford CIMZIA which you know takes a lot of worry off my shoulders. I can really focus on getting better instead of being distracted. The nurse navigator was a complete game changer. When it's people in your personal life checking in on you, you can feel a sense of burden that they are checking on you.
[00:01:00]
When the nurse navigator checked on me, I didn't have to feel that burden with her. I didn't have to feel bad for receiving her time and her energy which was really calming for me. I remember being particularly surprised when we had a storm and I get this call from CIMplicity asking, "Do you have enough medication?" and "Do you know what to do with it if your electricity goes out?"
[00:01:34]
I would have never thought to ask that. So the questions that I didn't know I had they were able to help with. And then even able to help with questions that I didn't know to ask. Supporting me every step of the way, it's the everything else that you need to make your life work. It's the resources. It's the access to information that you don't even know where to look for.
[00:02:00]
It's the emotional support for the ups and downs and the question marks and the hope. The program, it empowered me when I needed the support. It wasn't artificially intrusive when I didn't need support. It was… It's more of a… It's a real-time when you need it resource.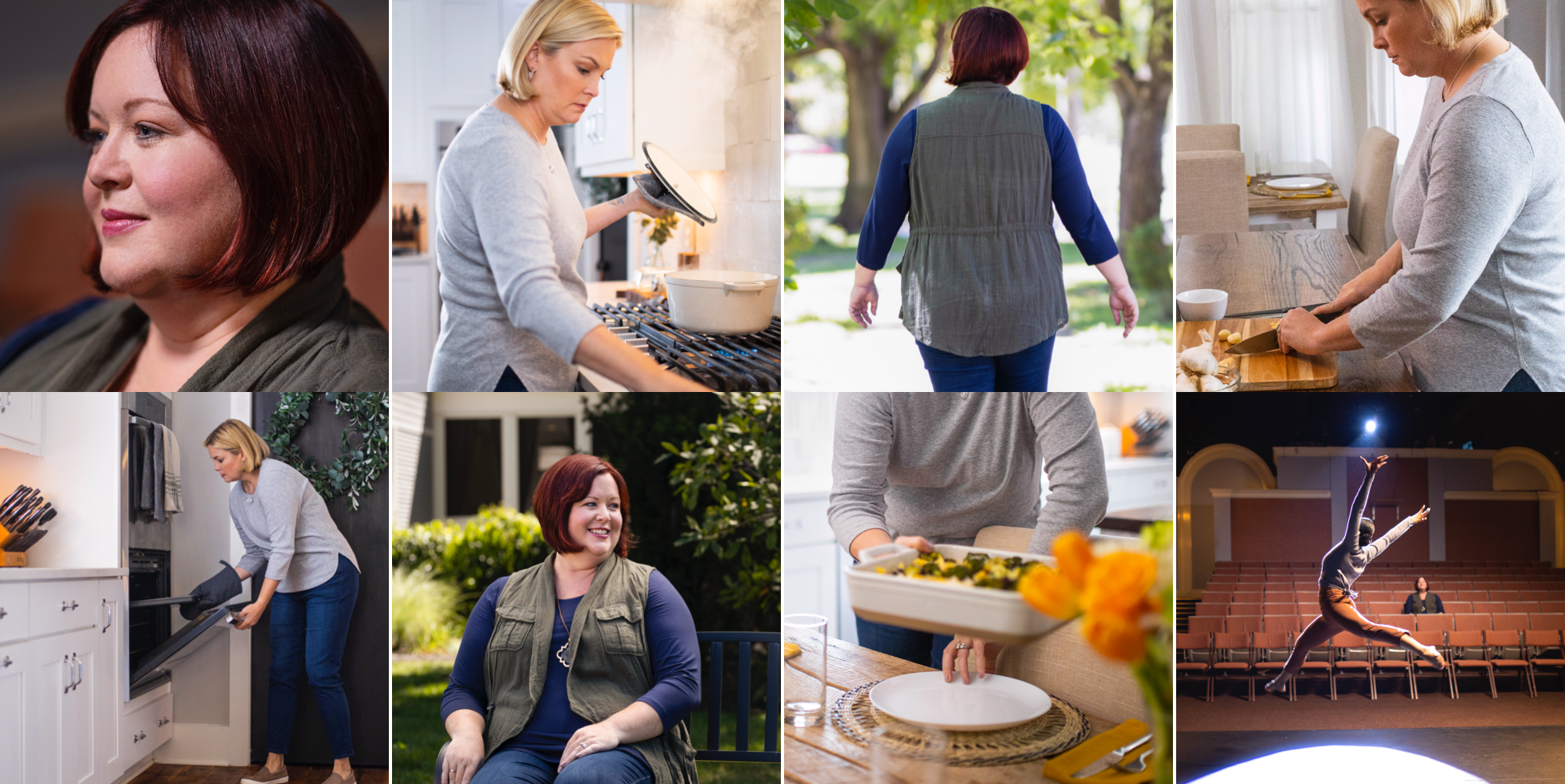 Could Your Treatment Plan Use a Little CIMplicity?
Take advantage of all the support tools and resources CIMplicity has to offer by filling out our quick and easy enrollment form.
With CIMplicity, I'm not on my own for a month. I'm not on my own for two weeks. There's someone there calling and checking on me.
- Brandy, CIMZIA patient
Individual results may vary.
A Partner to Help Ease the Journey
With CIMplicity to help plan treatment goals and provide injection training support, Brandy had the support she needed to start her CIMZIA journey on the right foot.
Individual results may vary.
BRANDY
[00:00:17]
Hi, I'm Brandy and here's my story with CIMplicity. My doctor had given me my samples of CIMZIA, my starter dose, and had sent me home with some info on how to enroll.
[00:00:31]
The process for enrollment was very easy. I was talking to my doctor about how this would work with my insurance and that's when he told me about the CIMplicity savings program. I already finally had an answer on a diagnosis and I hated that my doctor's office had to have someone constantly call and work on my behalf.
[00:00:59]
CIMplicity did a lot of that for me. They help to explain to me what a specialty pharmacy was, how the deliveries were going to work. I had not been on a refrigerated medicine that had come in the mail. I was really worried. You know, what happens if my medicine spoils, what happens if… Just so many questions. Whether it was enrollment or physical symptoms I felt like I could call my nurse navigator if and when I needed her.
[00:01:33]
I had been on some injectable medications before my diagnosis to try to help with my pain. This was a new syringe, so the first couple of times I injected myself, I called Tammy. She really helped talk me through the injections. When I was diagnosed it was a lot to manage and there was a lot to overcome. Through CIMplicity, I was able to create a personalized plan for my treatment goals.
[00:02:02]
Having these goals gave me the motivation to keep overcoming my fears and hurdles and every goal I complete makes me feel one step closer to feeling normal. Because of CIMplicity, I didn't feel alone in this process. The program was always something I could lean on when I needed guidance through my disease and getting adjusted to CIMZIA. Support every step of the way means physical as well as emotional support.
[00:02:36]
One of the things that we don't talk a lot about is the emotional side of pain. I mean pain hurts, it's pain. But also all of the terrible emotional "how independent can I be." So for me CIMplicity really helped to give me the emotional support to say, "We're gonna figure this out together."
Want to Share Your Story?
Contact us today to learn how your experience can help inspire others. Call 1-888-265-6544 or email CIMZIAChampions@mypatientstory.com for details.
*Nurse Navigators do not provide medical advice and will refer you to your healthcare professional for any treatment-related questions.